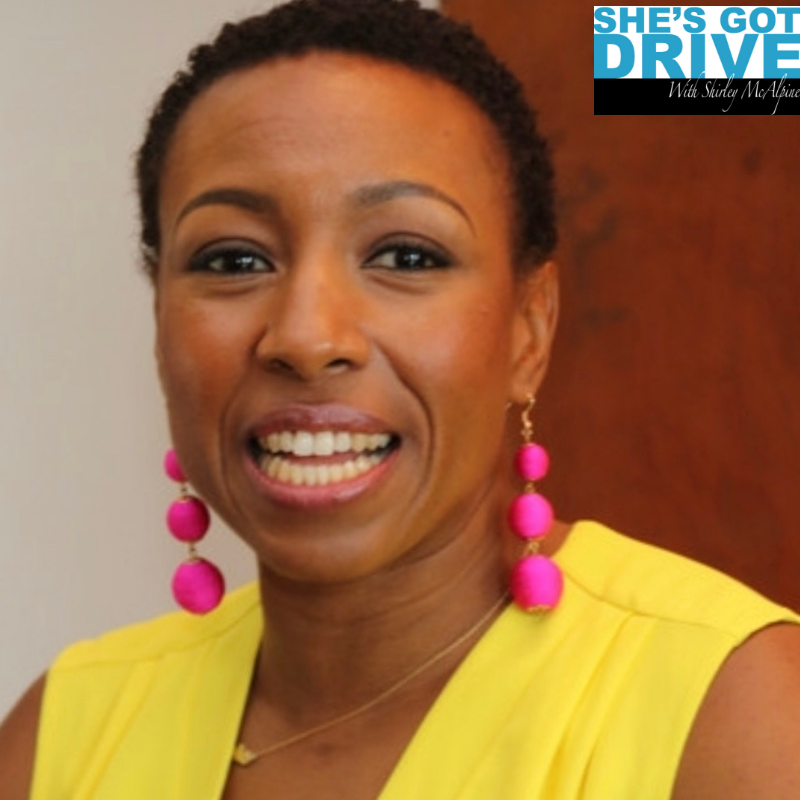 In this episode of She's Got Drive we have Malene Barnett of Malene B Studio A global designer, Founder and Design Director of Malene B, a company specializing in handcrafted custom carpets, inspired wallcoverings and artisan tiles. Her luxe creations have enlivened premier hotels, iconic office buildings, and sophisticated private spaces. , She has been featured in Huffington Post and Design Sponge columns, in both national and international press. 
In this episode Malene shares:
What inspires her designs and how she produces her products 
If there is ever a right time to launch a business 
Why her Grandmother influences her and strengthened her in work
The lessons she learned about herself in the early part of her business 
Her tips on effective networking and building relationships 
What to do when you loose your inspiration or excitement in your business 
Connect with Malene on Instagram : https://www.instagram.com/maleneblifestyle/
Her website : https://www.maleneb.com
She's Got Drive is produced by Cassandra Voltolina and music by Blonde. Artwork by Natasha Merrifield 
Listen on iTunes, Podbean, Stitcher and Google Play and SoundCloud 
You're invited to visit shirleymcalpine.com  for a free download of ebook '3 Top Tips on How to be a Woman with Drive' and the P>I>I download. 
To connect with me and the She's Got Drive community 
Instagram: https://www.instagram.com/shirleymcalpineconsulting/
She's Got Drive Facebook page: https://www.facebook.com/shesgotdrive/?ref=aymt_homepage_panel
@shirleymcalpine on Twitter:https://twitter.com/shirleymcalpine
#shesgotdrivepodcast