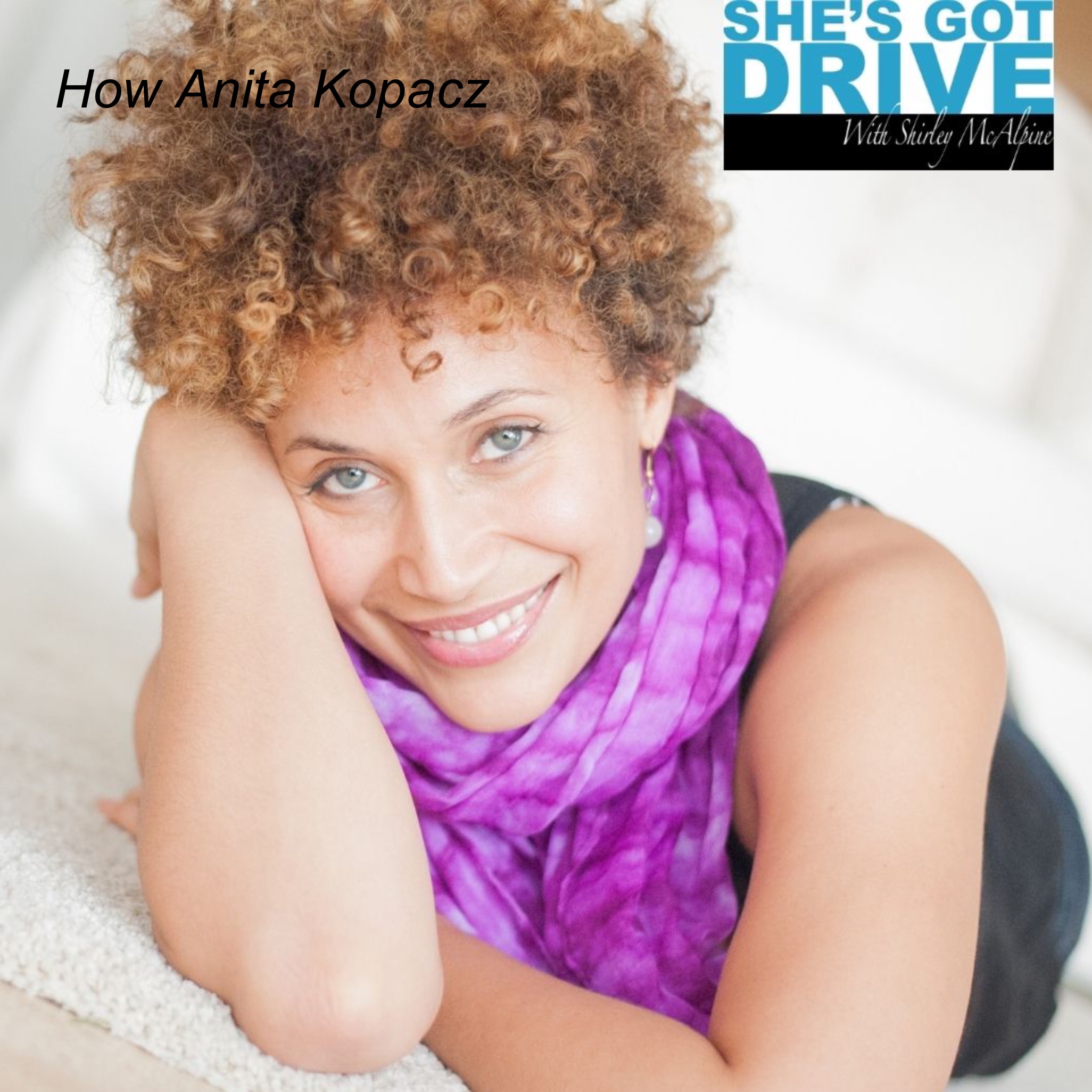 Thank you for listening to She's Got Drive. Today we have Anita Kopacz whose debut novel  is published this week. You will love this interview as we talk about our ancestors, our spirit connection and the powerful relationship they have with us today. 
Please go out and purchase Shallow Waters at a bookstore near you and enjoy this wonderful story of Yemaya - Black Mermaid. 
Grab your cup of tea, or drink of choice  and you might want to take a walk as you listen to this amazing and inspiring woman .
Anita  is an award-winning writer and spiritual advisor. She is the former Editor-in-Chief of Heart & Soul Magazine and Managing Editor of BeautyCents Magazine. When she is not writing, you can find her on the dance floor or traveling the world with her children. Anita lives in New York City with her family.
Connect with Anita Kopacz  below 
https://www.instagram.com/anitakopacz/
Buy Shallow Waters here: https://bookshop.org/books?keywords=shallow+waters
She's Got Drive Journals: BUY IN HERE AMAZON HERE
Including 30 Days of Gratitude -Making Every Day Count 
HOW TO SUPPORT THE PODCAST 
If you love She's Got Drive  please REVIEW it here on iTunes: http://shirleymcalpine.com/itunes
This podcast streams free on Apple Podcasts and Spotify.  Please Subscribe and Review . Tell your Sista friends and share online!
DONATE: check out our Patreon account: 
FACEBOOK: Join the She's Got Drive Tribe on Facebook Private Group and share with other women with drive. 
SHE'S GOT DRIVE is produced by Cassandra Voltolina. Artwork by Natasha Merrifield
Listen on iTunes, Podbean, Stitcher and Google Play and SoundCloud
Connect with me through Social Media
INSTAGRAM: :@shirleymcalpine_
WEBSITE: http://shirleymcalpine.com/contactme/