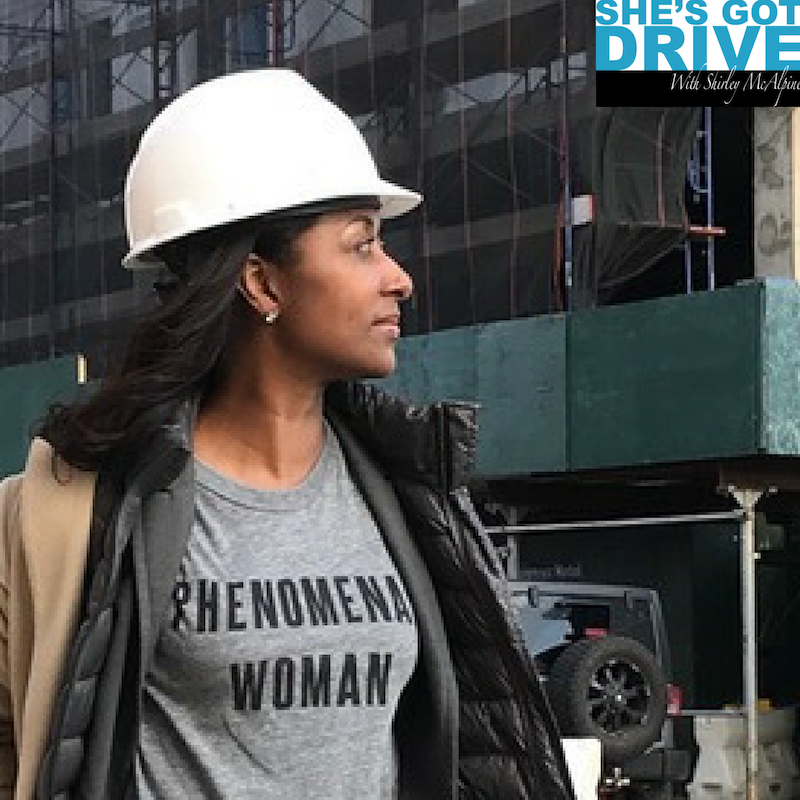 Wednesday 30th June marked three years  since My Mum passed away. So this episode is a REWIND episode.  This is for her, and to her and to all who have lost their mother too soon.  In this REPOST I reference one year - this was originally posted in Jun 2019. Next week Ill be back with some fresh new episodes so stay tuned.    
This week we also repost  the wonderful Dawanna Williams, Founder and Managing Principal of Dabar Development Partners sitting in the guest chair . One of only a handful of black females owning a commercial development business in the NYC area. An experienced real estate development and investment firm focused on developing distinctive real estate properties primarily in New York City.  Dawanna Williams has over 23 years of experience in the real estate industry. Prior to founding her company  in 2003, Ms. Williams worked as a commercial real estate lawyer, spending most of her career at international law firm, Sidley Austin LLP - yes the same as the Obamas! From 1994 to 2003, Ms. Williams represented major developers, international governing authorities, investment banks, institutional lenders, and private equity investors in connection with a wide range of high-profile real estate transactions. During this period, those projects involved millions of spatial square feet and over $1 billion in transaction value.
In this episode discover  
James Weldon Johnson & Maya Angelou adaptation - Glory of the Day was in her Face
'What is driving me' this week…
The song that kept me going 
Dawanna's love of real estate since she was so young - you will be amazed
Her powerful definition of success i will give you new insights for your success

 

Her beginnings as a real estate lawyer

 

How personal crisis can lead to a higher calling

 

What social housing can be when Dawanna is at the helm

 

'A courageous moment'- on the show to inspire you to your own moments of bravery

 
Connect with Dawanna: https://www.dabardevelopment.com/about
Instagram:https://www.instagram.com/dawannawilliams/?hl=en
Thank you again Martin Sapp Ministries for allowing me to play "Never would have Made it"  from the Thirst album.   Stop what you are doing and download the song  now and his books on his websitehttp://marvinsapp.com/shop-now/ and  iTunes https://itunes.apple.com/us/album/never-would-have-made-it/258502925?i=258503371
HOW TO SUPPORT SHE's GOT DRIVE PODCAST 
If you love She's Got Drive  please REVIEW it here on iTunes: http://shirleymcalpine.com/itunes
This podcast streams free on Apple Podcasts and Spotify.  Please Subscribe and Review . Tell your Sista friends and share online!
I plan my life and work my plan - thats been how I have become successful in my life. Thats why I have created this 4 Step Goal Keeper for you. Download it here shirleymcalpine.com/goalkeeper  to create and plan your life
If you loved the show please REVIEW it here on iTunes: http://shirleymcalpine.com/itunes
SHE'S GOT DRIVE is produced by Cassandra Voltolina and music by awesome female band Blonde. 
Listen on iTunes, Podbean, Stitcher and Google Play and SoundCloud
Connect with me through Social Media
FACEBOOK: Join the She's Got Drive Tribe on Facebook Community Page
INSTAGRAM: :@shirleymcalpine_
To go to the She's Got Drive Facebook page
WEBSITE: http://shirleymcalpine.com/contactme/