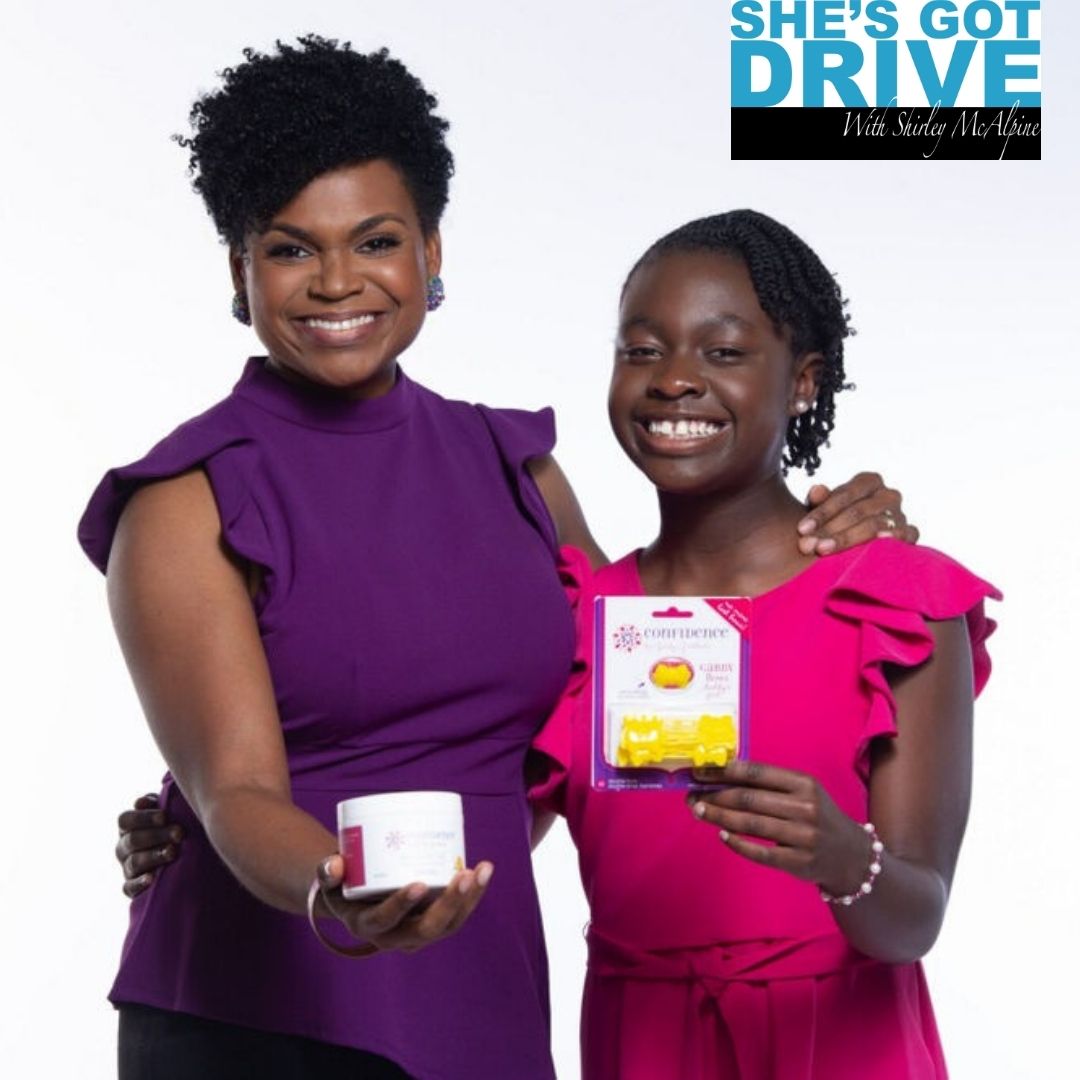 What were you doing at the age of 7? I know I was not starting a business with my mom. Unlike Gabby who began her entrepreneur journey at 7 years old. Toady in the guest chair we have Gabby with her Boss Mom Rozalyn Goodwin sharing on their journey to investment by Gale King and all the challenges and lessons learned. 
Thank you for listening to She's Got Drive - Grab your cup of tea, or take a walk as you listen to this amazing and inspiring girl boss and her Mum.
BIO
Fourteen-year-old Gabby is the CEO of Confidence. At the age of seven, she and her mom Rozalynn invented GaBBY Bows, the first and patented Double-Face Double-Snap Barrette, solving the age-old problem of disappearing hair barrettes.
Her patented barrettes along with her plant-based girls natural hair styling products remove stress from the styling process so moms, dads and girls can cherish precious time together. Gabby has since filled orders to all 50 states in the U.S. and in thirteen countries.
Her story has been featured on The Real, Aspire TV, NPR How I Built This and The Today Show, and in Forbes, Kiplinger Magazine, The Washington Post, and Essence.
Gabby was named a 2015 South Carolina Young Entrepreneur of the Year, the youngest to ever receive this award. She was also named the 2018 Black Enterprise Teenpreneur of the Year and 2019 SpeakerCON Teen Speaker of the Year.
Connect with Gabby and Rozlyn
https://gabbybows.com/pages/share-your-story
She's Got Drive Journals: BUY IN HERE AMAZON HERE
Including 30 Days of Gratitude -Making Every Day Count 
HOW TO SUPPORT THE PODCAST 
If you love She's Got Drive  please REVIEW it here on iTunes: http://shirleymcalpine.com/itunes
This podcast streams free on Apple Podcasts and Spotify.  Please Subscribe and Review . Tell your Sista friends and share online!
DONATE: check out our Patreon account: 
FACEBOOK: Join the She's Got Drive Tribe on Facebook Private Group and share with other women with drive. 
SHE'S GOT DRIVE is produced by Cassandra Voltolina. Artwork by Natasha Merrifield
Listen on iTunes, Podbean, Stitcher and Google Play and SoundCloud
Connect with me through Social Media
INSTAGRAM: :@shirleymcalpine_
WEBSITE: http://shirleymcalpine.com/contactme/